About Giulia
Q: Can you tell us about yourself?
A: My name is Giulia, I'm 24 y/o and I live in Rome, Italy. I'm a t.A.T.u. fan since late 2002, I started to learn Russian last year and now I am for the 2nd year learning this beautiful language.

Q: When did you begin collecting?
A: I started in late 2002, though in the beginning I was only trying to get the basics albums and singles as soon as they came out. My collection started to grow in 2008.

Q: What merchandise do you collect?
A: Mostly CDs, DVDs, Vinyls and Cassettes. Also clothing and various merchandise and some magazines and articles.

Q: How many items do you own?
A: In total, probably between 250 and 300.

Q: What is the rarest item you own?
A: Loves Me Not Cardsleeve if I'm not mistaken, and TRUTH DVD.

Q: What was the first item you purchased?
A: All The Things She Said Single and 200 Km/h In The Wrong Lane album, back in 2002.

Q: What items do you want to purchase?
A: Ya Soshla S Uma Promo CD, Loves Me Not in jewel case and some other promos. Also Remixes Thailand CD with the 3 card covers.


Giulia's collection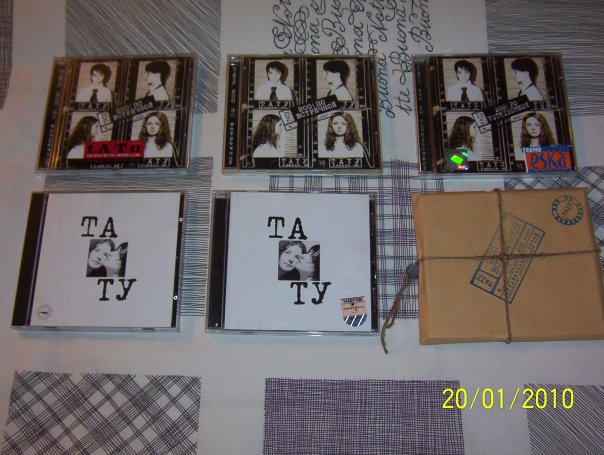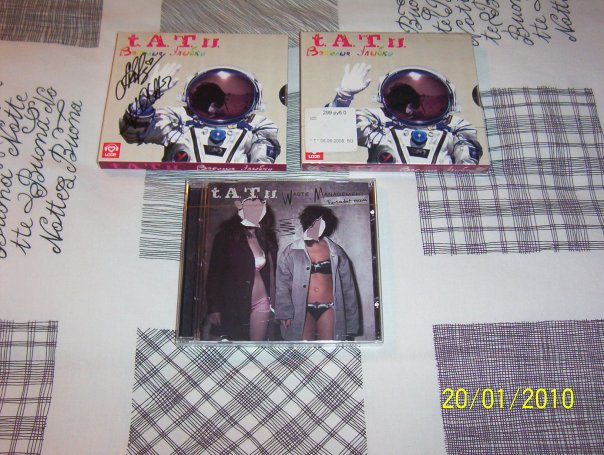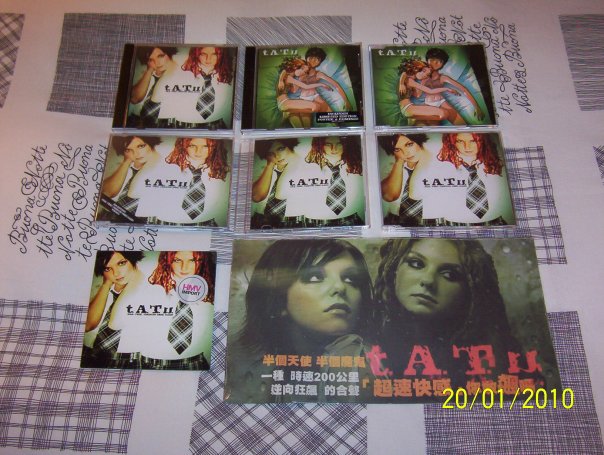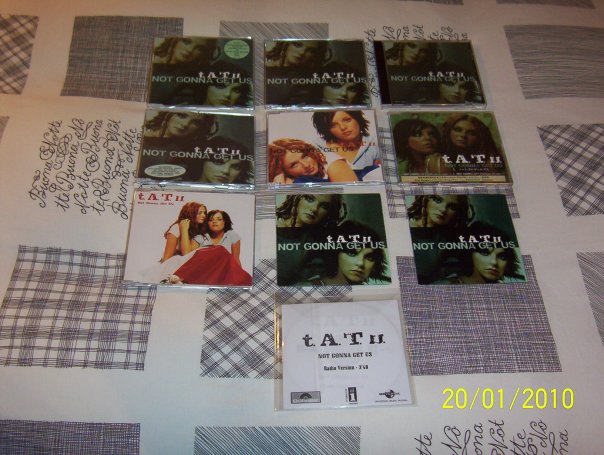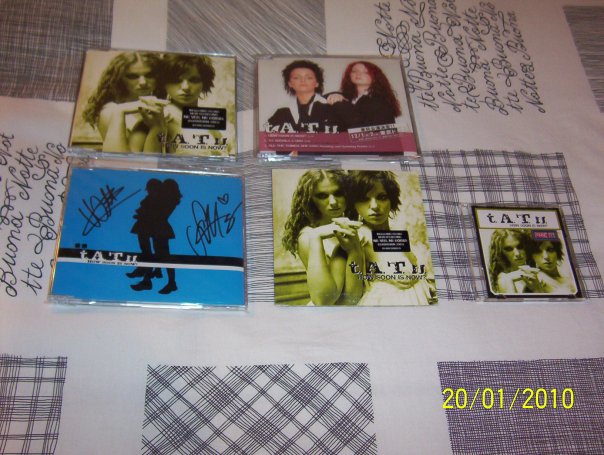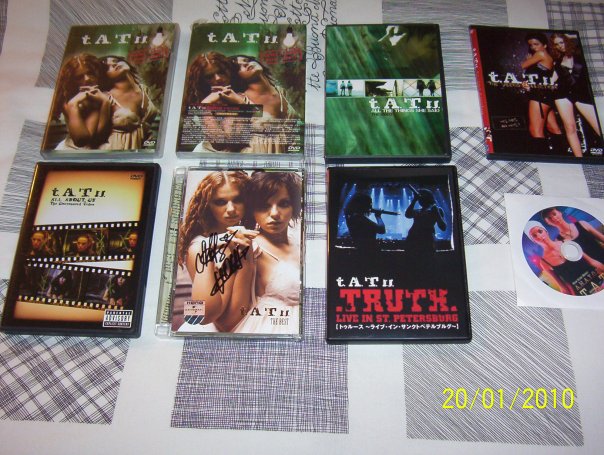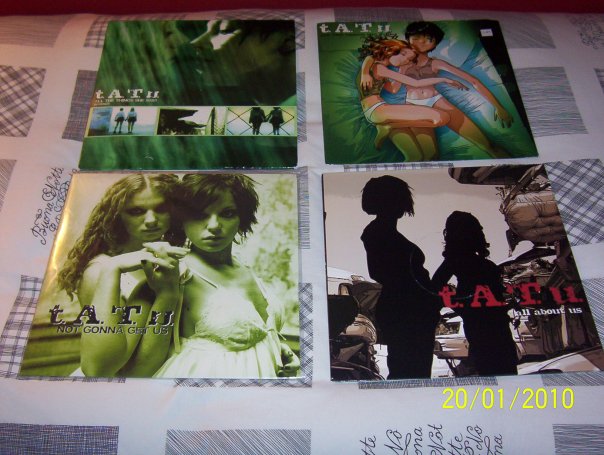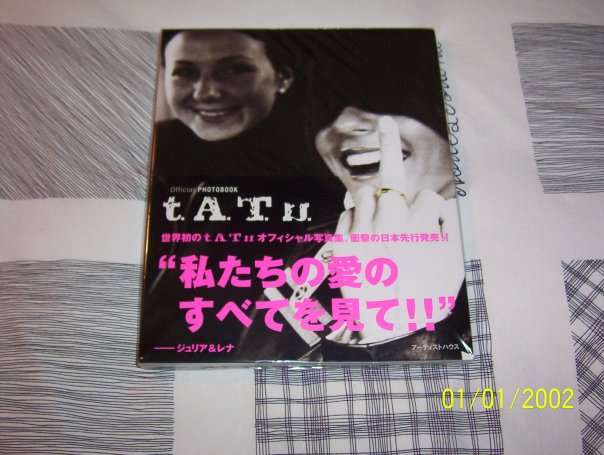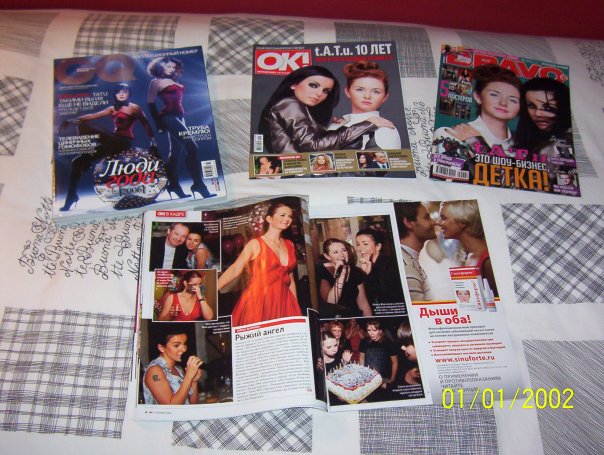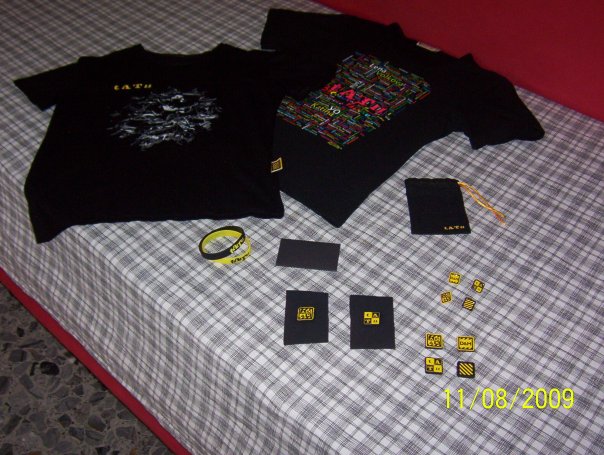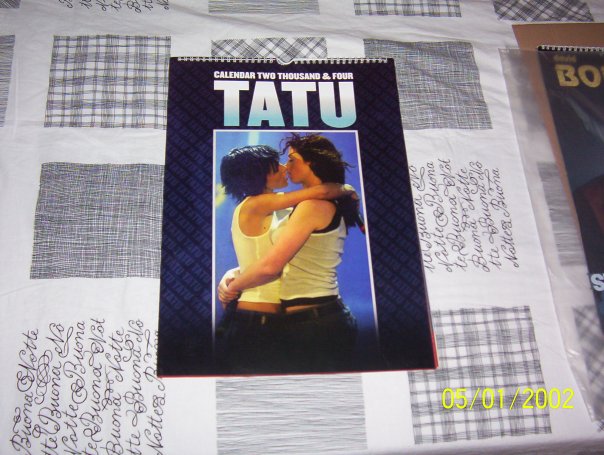 <<< Previous Next >>>